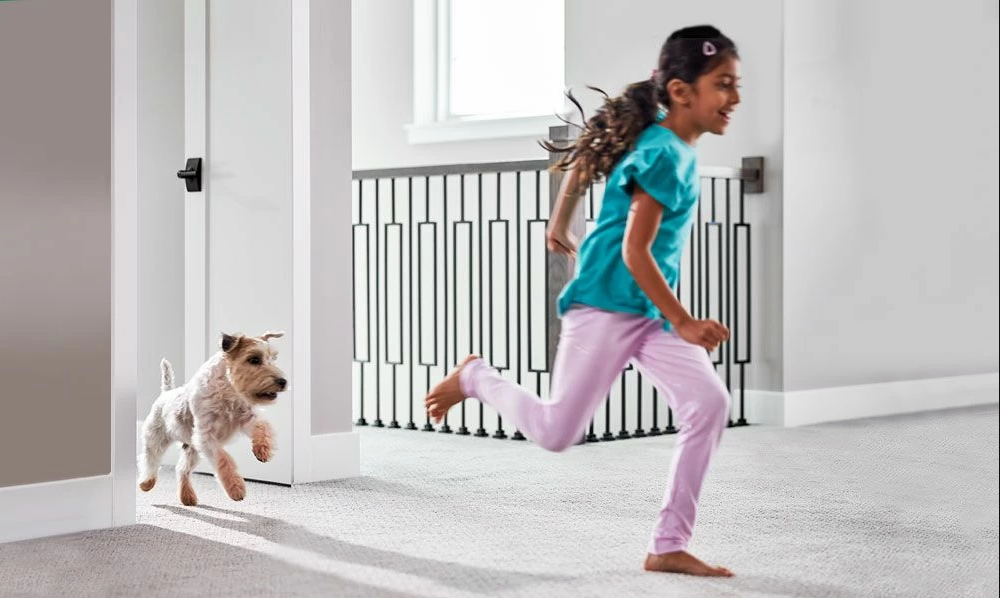 A Spooktacular Night With Chem-Dry of Transylvania
TUESDAY, OCTOBER 26, 2021
Ring-ring, ring, ring. Frank sets down his garlic knots from Domino's, and answers the ringing phone. 
"Chem-Dry of Transylvania, this is Frank." 
The hour was late, for Frank kept his Chem-Dry open late into the night in order to generate a bit more business. During this time of the year, late October, he had an abnormally high number of clients in the nighttime hours. 
"Hello, Frank, it's Vlad. I'm in need of some specialty stain removal. It seems there has been an accident, so the quicker you get here the better."
"Alright, Vlad, we would be happy to do that for you! We are fully equipped to handle even the most stubborn of stains! We'll be right over!"
Frank hops out of his chair, heads outside, jumps in his Chem-Dry van, and heads off toward Vlad's address. Vlad lived in the outskirts of Transylvania, near the woods. The house sat on a very large lot, surrounded by trees. As Frank pulls into the extremely long driveway, he notices the palpable, eerie silence that emanates from the gigantic mansion that just now was coming into view. Swallowing, Frank attempts to ignore the fact that this was a very peculiar house. There seemed not to be a single light on in the entire place. Without a second thought, Vlad gets out of his van, grabs his tools for specialty stain removal, and climbs up the steps to Vlad's mansion. As Frank lifts his arm to knock on the door, the door mysteriously opens. The front room is carpeted, and out from the shadows creeps a cloaked figure. Frank, feeling slightly nervous now, says,
"Hello Vlad. I've brought my tools, could you show me where the stains are?"
All of a sudden, the lights turn on. Frank now sees that the carpet is heavily stained with a dark red substance. The carpet is stained, all over the place. 
A bit confused now, and feeling uneasy, Frank asks,
"What are these stains from, Vlad? It seems as if there has been an accident or something."
"Vell you see, Mr. Stein, I vas eating my cheeken noggets, and my catsup got avay from me. It speeled itself all over ze carpet. It vas a terrible accident. Thank you so much for coming to take care of it for me," responds Vlad.
"What an unfortunate event," says Frank, "luckily Chem-Dry can remove even the toughest of stains!"
"Vat a relief, thank you so much!"
Frank went about his work, quickly removing all of the stains from the carpet. Though, the stains did not smell like catsup. He finished up, and went into the kitchen to find Vlad drinking what appeared to be a very dark variation of Kool-Aid. Vlad beckoned him closer and said,
"Zere is vun more stain just below my seat on ze area rug, could you remove zat vun too?"
Leaning down below Vlad's chair, Frank begins working at removing the final stain. Suddenly, he senses Vlad inching closer to his neck. All of a sudden, Vlad collapses! Frank realizes that he was not cleaning catsup out of the carpet! Frank hurries out of the house, jumps in his van and rushes back to the office. He locks the door, and blocks Vlad's number, email address, and calls it quits for night. 
Now, you might be thinking, wow, what a terrifying horror story. I hope that never happens to my local Chem-Dry's technicians. Unfortunately, I cannot assure you this will not happen to any given technician. But! The moral of the story is that Mr. Frank N. Stein, the Chem-Dry of Transylvania technician, was able to get the stains out of Vlad Dracula's carpet! You can rest assured that Hampton's Chem-Dry can do the same for you! Be sure to call Hampton's Chem-Dry with all of your stain removal needs!
BACK TO BLOGS