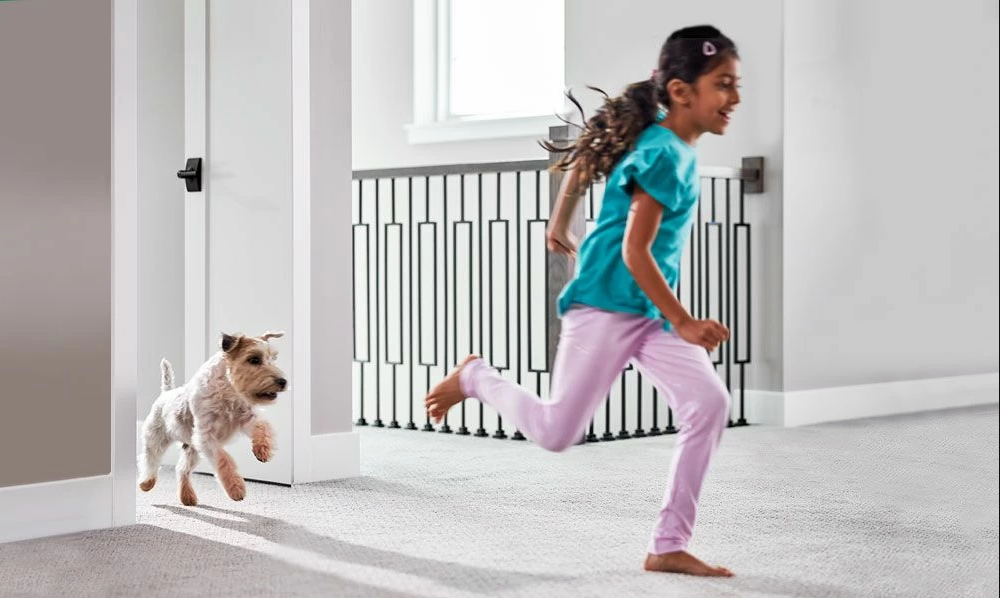 Can Pet Urine Really Be Removed From Carpet?
WEDNESDAY, SEPTEMBER 8, 2021
Do you own a pet? A 2019-2020 study conducted by the American Pet Products Association (APPA) showed that 67% of American households (about 85 million families) own a pet. Chances are pretty good that you own a furry (or not so furry) friend. As all of us pet owners know, there are a couple of downsides to owning a pet. One of these downsides is that our pets can have accidents in our homes! If these accidents go untreated, they can leave stains on our carpet and sometimes the odor will remain along with the stain. Talk about a bad day, imagine coming home from a hard day at work only to find that your dog, Cooper, had urinated all over your new carpet, ugh! These odors can travel throughout your home and have a direct effect on, not only your sense of smell, but also your happiness! Did you know that that pet urine penetrates carpet fibers, contaminating both the carpet and the floor underneath the carpet. After learning this new fact, your day has become even worse!
Luckily, Hampton's Chem-Dry has just the answer to your dire dilemma! Your first instinct might be to just run to the store, buy some cleaning supplies, and do it yourself. Or, maybe, you call the local steam cleaning carpet company. Little do you know that the absolute best option would be to call Hampton's Chem-Dry! Hampton's Chem-Dry offers Pet Urine Removal Treatment (P.U.R.T.) to help restore your carpet to its original form. Finally, some good news! An independent laboratory recently conducted several tests of P.U.R.T. odor remover. It found that P.U.R.T. removes an average of 99.9% of pet urine odors from carpets. It also found that an average of 99.2% of the bacteria in urine stain in carpets is removed. Now those are some pretty incredible stats! P.U.R.T doesn't just cover the scent, it dives into the molecular level to do the dirty work and destroy the urine crystals residing deep in the carpet. 
Here's what will happen when our trained pet carpet cleaner arrives at your home.
Our trained technician will do a complete inspection of the area of carpet affected by urine. This inspection will be done with a special ultraviolet light that exposes all urine deposits.

The carpet will then be cleaned with our special Hot Carbonating Extraction process to get rid of excess liquid urine.

Here is where the magic starts to happen. We will then apply our famous product, P.U.R.T. to each stain. This will travel deep within the carpet, even deeper than typical cleaning products can. This will, of course, leave your carpets cleaner for longer!

Once P.U.R.T. is applied, it will go to work for 24-36 hours. When it dries, the odor is gone for good! You and your nose can go back to being worry-free!
Call Hampton's Chem-Dry today to experience this wondrous process for yourself. Don't let those stains, smelly nor not, bother you a day longer! Give us a call at (573) 248-3600 to schedule a FREE, no obligation, pet urine removal quote!
BACK TO BLOGS