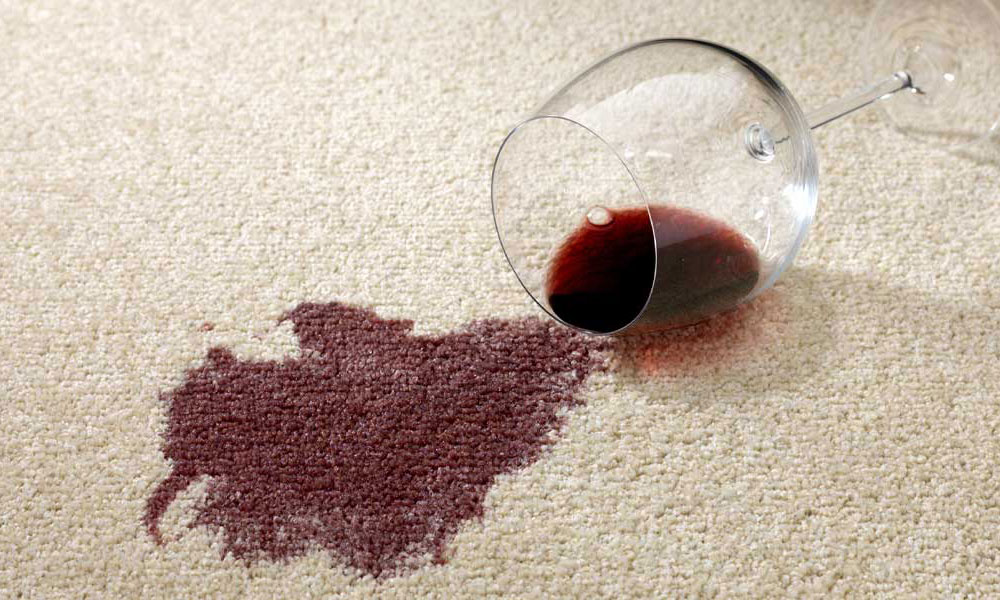 Specialty Stain Removal in Hannibal, MO and Quincy, IL
Some stains seem impossible to remove. When you've tried everything, call the stain removal professionals at Hampton's Chem-Dry. We provide specialty stain removal to Hannibal & Quincy residents. Our stain removal solutions have been specifically designed to remove stains like wine, coffee, fruit punch, ink, marker, and lipstick. Our professionally trained technicians are fully equipped to handle even the most stubborn stains.
About Our Carpet Stain Removal Services
At Chem-Dry, our technicians know that a majority of spots and spills can be easily removed with our standard Hot Carbonating Extraction carpet cleaning process. But occasionally stubborn stains, such as those from permanent marker or nail polish, require special treatment.
Our carpet stain removal experts are equipped with state-of-the-art products that can tackle virtually any spot or stain with our Specialty Stain Removal service.
Chem-Dry leads the industry in products and solutions that help you win the battle against tough stains. There's a reason why we say "If we can't get it out, no one can."
Our carpet stain removers are willing to try to remove any stain. We have had success removing spots from:
Berries
Soda
Blood
Candy
Nail polish
Coffee
Honey
Fruit punch
Jelly
Mud
LipstickMarker
Urine
Wine
And more
Each stain is unique and our expert technician will prepare an on-site evaluation and no-obligation quote.
In addition to stain removal services for carpets, Chem-Dry also offers rug and furniture stain removal treatments.
Don't live with your stains any longer. Let the stain removal professional at Hampton's Chem-Dry help you out. From ink to wine and coffee, glues or other seemingly permanent damage, you can trust Chem-Dry to remove those stains. Call today to learn more.
Specialty Stain Removal
Rated
5
/5 based on
81
customer reviews
Product description:
Our Specialty Stain Removal solutions are specifically designed to remove even the most stubborn stains. From wine to marker to lipstick to coffee, we are here to help! If we can't get it out, no one can.
Check Out Our Reviews
AMAZING
- by
Kim C.
,
&nbsp August 18, 2017
5
/
5
stars
★★★★★
"AMAZING! We've lived in our house and been on our carpet (including 2 kids and pets previously) since 2004. Hampton's cleaned our Carpet today. I've cleaned it before with a home cleaner, but nothing like today's cleaning. It looks like new and 2 bad spots that I thought were permanent...gone! AMAZED! If you need your carpets cleaned, give Hampton's Chemdry a call. You will not be sorry!"
I Can Rely On Them
- by
Vivian F.
,
&nbsp February 9, 2018
5
/
5
stars
★★★★★
"I have had ChemDry clean my carpets and furniture for years and they have always done a remarkable job. I have one piece of carpet probably 20 years old and they make it look like new. I don't think I have had a stain that they didn't remove. I always recommed them to anyone that asks about carpet cleaners. Keep up the good work."
Don't Live With Your Stains Any Longer!
Don't let stains detract from the beauty of your home. Let Hampton's Chem-Dry make your carpet, rugs, and upholstery look like new again. Let our trained technicians evaluate your issues, discuss your needs and provide you with a free, no-obligation quote. Contact us to get started.